Durable Quick Release Hose Clamp
Quick Release Hose Clamp, Release Hose Clamp, Hose Clamp
Description
Description
Quick Release Hose Clamp
Quick release hose clamp is a kind of hose clamps. It's multifunctional, which can be use in the many places. The quick release hose clamp is made from stainless steel. It has been constructed according to the standards. It's high quality and durable. And it is easy to install and operate. Which can save the workers time. We have various sizes for choose, you can choose according to your needs.
There are many features about the quick release hose clamp. It has the high-end materials and has a unique design, and it's durable. It is not easy to rust and not easy to age, which has the corrosion resistance. If you need this hose clamp or any other hardware products, please feel free to contact us.
Item No.
Size(mm)
Width(mm)
Thickness
(mm)
HJ-QR-001
13-32
14
0.6
HJ-QR-002
19-44
14
0.6
HJ-QR-003
25-57
14
0.6
HJ-QR-004
25-70
14
0.6
HJ-QR-005
25-101
14
0.6
HJ-QR-006
38-89
14
0.6
HJ-QR-007
44-178
14
0.6
HJ-QR-008
44-197
14
0.6
HJ-QR-009
51-127
14
0.6
HJ-QR-010
51-152
14
0.6
HJ-QR-011
51-254
14
0.6
HJ-QR-012
51-311
14
0.6
HJ-QR-013
52-540
14
0.6
HJ-QR-014
57-216
14
0.6

Company Profile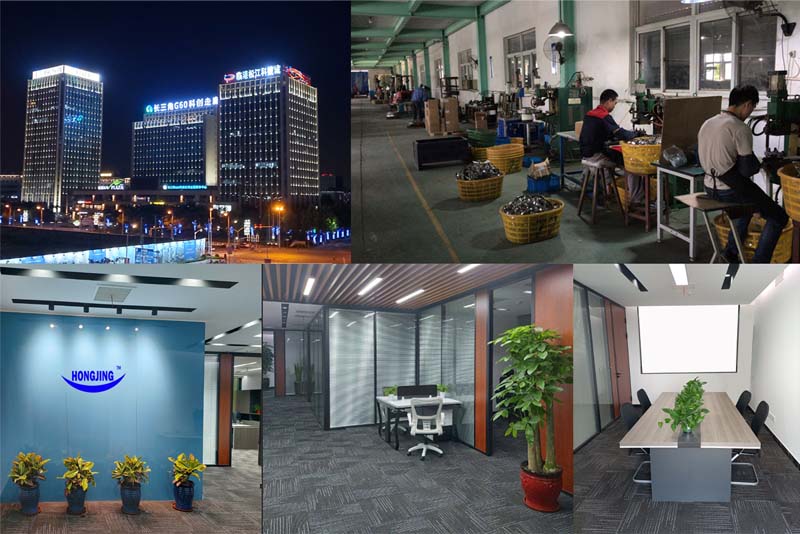 Certification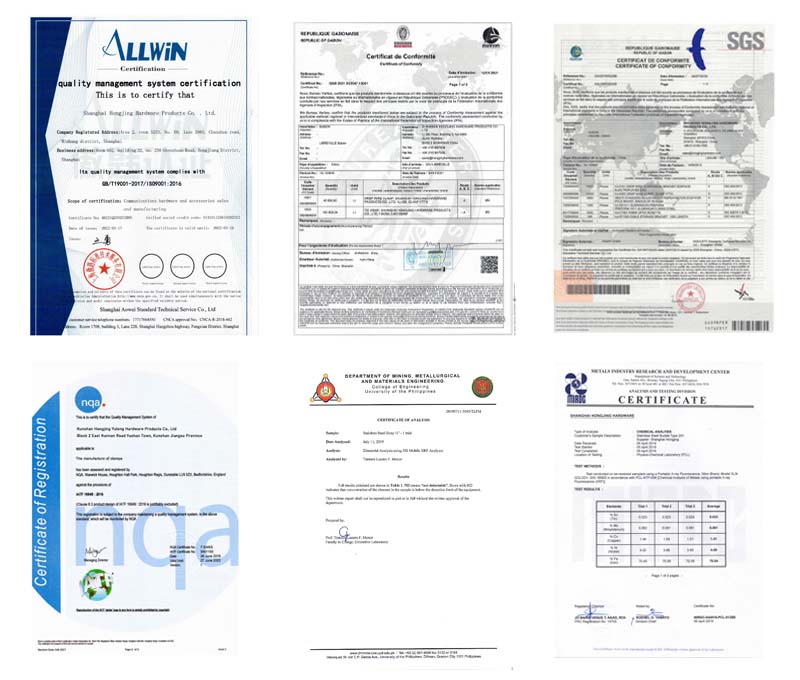 Hongjing Hardware is an ISO9001 certificated manufacturer. Our company main products are the stainless steel strapping produtcs and OEM metal hardware products. Recently, we focus on the field of fiber optic boxes and FTTH accessories. We can provide different third party inspection certificates, such as SGS, BV or COC.
Packing and Shipping
We have some rich experience of packing and container loading. We can provide a suitable package for different products. The outer package is available with pallet and wooden case. It's according to the product weight. Experienced container staff can use the space rationally of the container, which can save your transportation costs.