Stainless Steel Bands Strap for Cable
Stainless Steel Band, Steel Strap, Stainless Steel Band, steel band, 201 stainless steel band, 201 stainless steel strap, 301 stainless steel band, 301 stainless steel strap
1.Material can be ASTM/AISI SS201,SS304 & SS316
2.OEM packing and labels are available
3.Ready in stock for short delivery
4.At least 5 Years warranty against rusty
Description
Description
Stainless Steel Bands Strap
Material: 201, 304 or 316 stainless steel
Package: Carton Box, Plastic Dispensier or as client's requests.
Usage: It can be used with our stainless steel buckles and strapping tools.
Features:
Stainless steel material in a shiny finish, offers good resistance to oxidation. We can use them in outdoor applications for a long time without rust and corrosion.
It wildly uses in fixing pipes, tubes, cables.
Stainless Steel Bands Strap
| | | | |
| --- | --- | --- | --- |
| Item No. | Width | Thickness | Length |
| HJ-11004 | 1/4" | 0.40mm | 100 FT |
| HJ-11005 | 1/4" | 0.50mm | 100 FT |
| HJ-11006 | 1/4" | 0.60mm | 100 FT |
| HJ-11007 | 1/4" | 0.70mm | 100 FT |
| HJ-11076 | 1/4" | 0.76mm | 100 FT |
| HJ-11080 | 1/4" | 0.80mm | 100 FT |
| HJ-13004 | 3/8" | 0.40mm | 100 FT |
| HJ-13005 | 3/8" | 0.50mm | 100 FT |
| HJ-13006 | 3/8" | 0.60mm | 100 FT |
| HJ-13007 | 3/8" | 0.70mm | 100 FT |
| HJ-13076 | 3/8" | 0.76mm | 100 FT |
| HJ-13080 | 3/8" | 0.80mm | 100 FT |
| HJ-14004 | 1/2" | 0.40mm | 100 FT |
| HJ-14005 | 1/2" | 0.50mm | 100 FT |
| HJ-14006 | 1/2" | 0.60mm | 100 FT |
| HJ-14007 | 1/2" | 0.70mm | 100 FT |
| HJ-14076 | 1/2" | 0.76mm | 100 FT |
| HJ-14080 | 1/2" | 0.80mm | 100 FT |
| HJ-15004 | 5/8" | 0.40mm | 100 FT |
| HJ-15005 | 5/8" | 0.50mm | 100 FT |
| HJ-15006 | 5/8" | 0.60mm | 100 FT |
| HJ-15007 | 5/8" | 0.70mm | 100 FT |
| HJ-15076 | 5/8" | 0.76mm | 100 FT |
| HJ-15080 | 5/8" | 0.80mm | 100 FT |
| HJ-16004 | 3/4" | 0.40mm | 100 FT |
| HJ-16005 | 3/4" | 0.50mm | 100 FT |
| HJ-16006 | 3/4" | 0.60mm | 100 FT |
| HJ-16007 | 3/4" | 0.70mm | 100 FT |
| HJ-16076 | 3/4" | 0.76mm | 100 FT |
| HJ-16080 | 3/4" | 0.80mm | 100 FT |
Production
Certification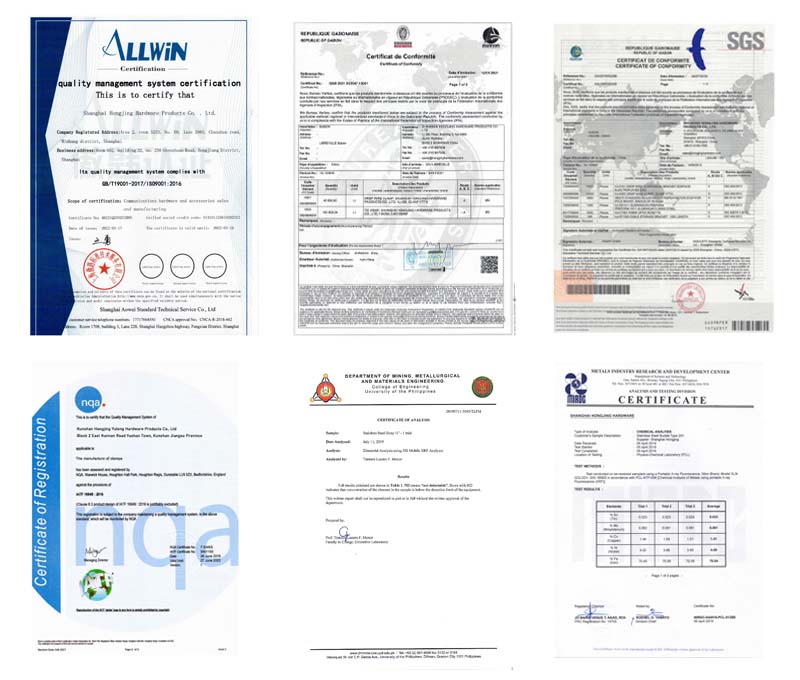 Packing   
 Application