Center Punch Clamp Preformed for Cable
Center Punch Clamp, Centre Punch Clamp, Preformed Hose Clamp, Preformed center punch clamp
Description
Description
Center Punch Clamp
Material: Stainless steel 201 and Galvanized steel
Package: Inner box and carton or as client's requests.
Features:
Stainless steel material in a shiny finish, offers good resistance to oxidation and many moderate corrosive agents.
It can be wildly used in fixing pipes, tubes, cables and other related industries, especially in the enviroments where high resistance of oxidation is required.To be used with HJ-BK16020 Center Punch Banding Tools.
center punch clamp
| | | | |
| --- | --- | --- | --- |
| Item No. | Clamp Inside Diameter | Band Width | Box Quantity |
| HJ-00261-03 | 13/16″ | 3/8″ | 100 |
| HJ-00261–04 | 1″ | 5/8″ | 100 |
| HJ-00261–05 | 1 1/4″ | 5/8″ | 100 |
| HJ-00261–06 | 1 1/2″ | 5/8″ | 100 |
| HJ-00261–07 | 1 3/4″ | 5/8″ | 100 |
| HJ-00261–08 | 2″ | 5/8″ | 100 |
| HJ-00261–09 | 2 1/4″ | 5/8″ | 100 |
| HJ-00261–10 | 2 1/2″ | 5/8″ | 50 |
| HJ-00261–11 | 2 3/4″ | 5/8″ | 50 |
| HJ-00261–12 | 3″ | 5/8″ | 50 |
| HJ-00261–14 | 3 1/2″ | 5/8″ | 50 |
| HJ-00261–16 | 4″ | 5/8″ | 25 |
| HJ-00261–18 | 4 1/2″ | 5/8″ | 25 |
| HJ-00261–20 | 5″ | 5/8″ | 25 |
| HJ-00261–24 | 6″ | 5/8″ | 25 |
| HJ-00261–26 | 6 1/2″ | 5/8″ | 25 |
| HJ-00261–28 | 7″ | 5/8″ | 25 |
| HJ-00261–32 | 8″ | 5/8″ | 25 |
| HJ-00262–03 | 13/16″ | 3/8″ | 100 |
| HJ-00262–04 | 1″ | 5/8″ | 100 |
| HJ-00262–05 | 1 1/4″ | 5/8″ | 100 |
| HJ-00262–06 | 1 1/2″ | 5/8″ | 100 |
| HJ-00262–07 | 1 3/4″ | 5/8″ | 100 |
| HJ-00262–08 | 2″ | 5/8″ | 100 |
| HJ-00262–09 | 2 1/4″ | 5/8″ | 100 |
| HJ-00262–10 | 2 1/2″ | 5/8″ | 50 |
| HJ-00262–11 | 2 3/4″ | 5/8″ | 50 |
| HJ-00262–12 | 3″ | 5/8″ | 50 |
| HJ-00262–14 | 3 1/2″ | 5/8″ | 50 |
| HJ-00262–16 | 4″ | 5/8″ | 25 |
| HJ-00262–18 | 4 1/2″ | 5/8″ | 25 |
| HJ-00262–20 | 5″ | 5/8″ | 25 |
| HJ-00262–24 | 6″ | 5/8″ | 25 |
| HJ-00262–26 | 6 1/2″ | 5/8″ | 25 |
| HJ-00262–28 | 7″ | 5/8″ | 25 |
| HJ-00262–32 | 8″ | 5/8″ | 25 |
Company Profile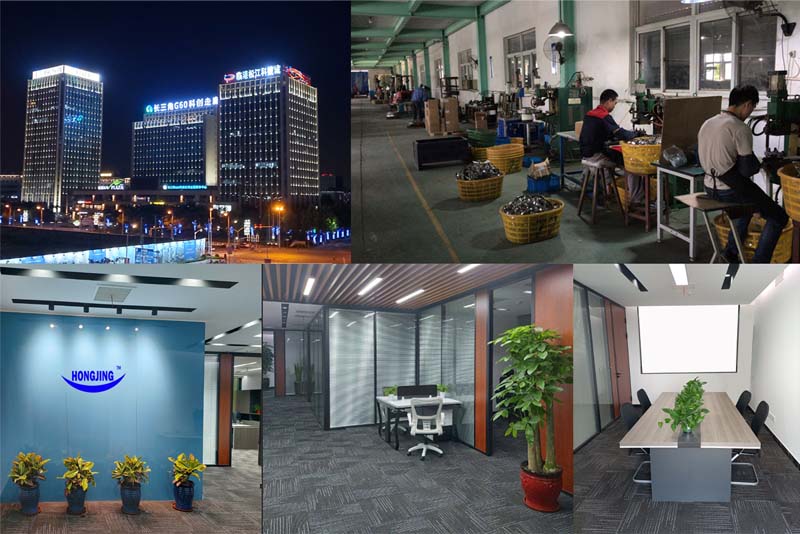 Certification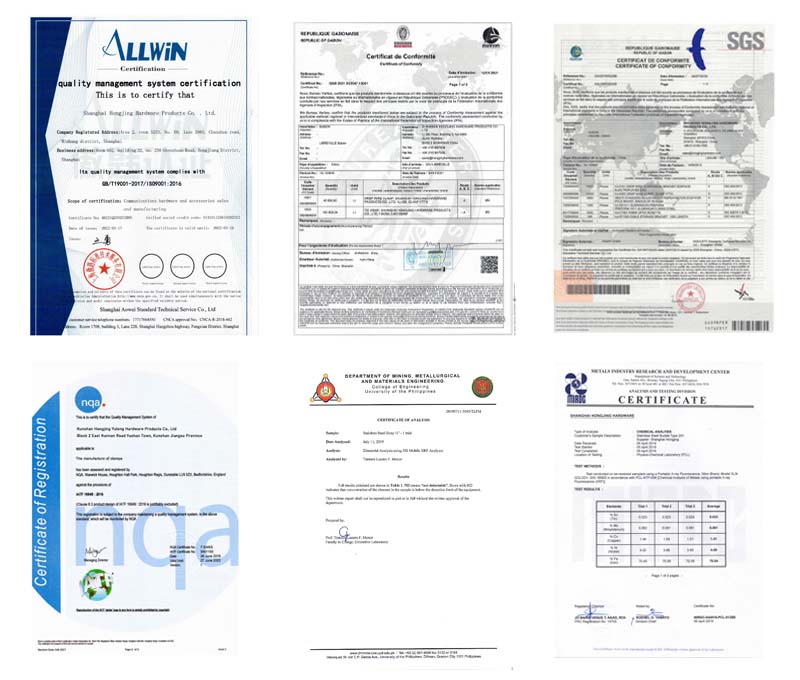 Package and Shipping