Drop Cable Hypoclamp FTTH Accessories
Drop Cable Hypoclamp,Drop cable clamps,drop cable clamp hypoclamp,hypoclamp,FTTH hypoclamp
Description
Description
Drop Cable Hypoclamp
Drop cable hypoclamp has a stainless steel body design. It contains a stainless steel shim, a stainless steel shell and a plastic wedge. This ensures drop cable hypoclamp good performance in outdoor application. It will last for a long time without rust. Clamps also have corrosion resistance. Plastic shim is available.
We widely apply it to support telephone drop wire at Hongjing series brackets. The end of hypoclamp is open and lockable. They can easily attach flat cables to universal pole bracket, CT8 bracket and pole bracket. It will be much easiler for workers to installed on poles. We install them without bending of cable in hypoclamp. It is good choice for fiber optic cable supporting. The span length is up to 70m. The special shim can increase tension load without damage and slip.
| | |
| --- | --- |
| Product Name | Drop Cable Hypoclamp |
| Item No. | HJ-00863 |
| Cable Size | Flat cables 8 x 4mm |
| Material | Stainless Steel, Plastic |
| Place of Origin | Shanghai, China |
| Brand Name | Hongjing |
| Usage | Pipe Clamp |
| Structure | Suspension Clamp |
| Function | Installation |
| Type | Accessories |
Features:
1.tool-free, easy to assembly and install.
2.good mechanical performance.
3.customized design.
4. light weight, convinent to carry.
How to install drop cable hypoclamp?
1. Make sure the tension strength of cable suitable for hypoclamp.
2. Take them in three parts, shell, wedge and shim. Find the wedge part.
3. Hang the bail of wedge part to bracket on the pole or wall and lock the bail.
4. Find the shell part and put the cable in it.
5. Put the shim in shell, make sure the gripping bumps facing the cable. This process is for increaing the holding tension of cable.
6. Then put the wedge part in shell. Pull the wedge part to clamp onto the cable and shim.
Company Profile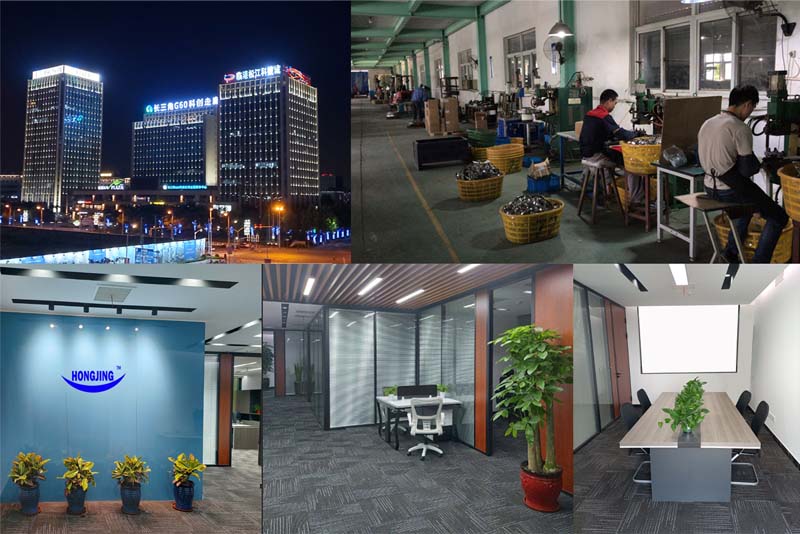 Certification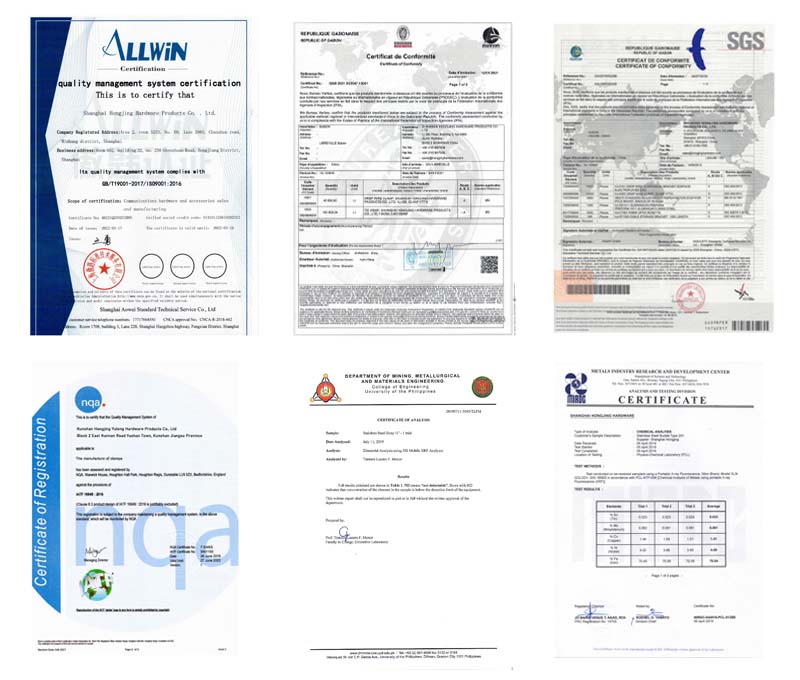 Package and Shipping