ADSS Suspension Unit with Single Hook
ADSS Suspension Unit, Suspension Clamp for ADSS, Tangent Suspension Clamp, Helical Suspension Set, Tangent Suspension Clamp for ADSS
Description
Description
ADSS Suspension Unit
ADSS suspension unit is made of high tensile galvanized steel wire materials. Which have higher corrosion resisting capability. And that can extend the lifetime usage. The gentle rubber clamp pieces improve self-damping and reduce abrasion.
The tangent suspension clamp brackets can be use for short and medium spans of fiber optic cables. And the tangent support are sized to fit specific ADSS diameters. Standard tangent support brackets can be employ with the fitted gentlebushings. Which can provide a good support/groove fit.  And to prevent the support from damaging the cable. The bolt supports like guy hook, pigtail bolts or suspender hook. which can be supply with the aluminum captive bolts to simplify installation with no loose parts.
This helical suspension set is high quality and durable. It has many uses, which can be use in the many places. And it is easy to install, without any tools. Which can save the worker's time. It has many features, and it plays a huge role in the lots of places. It has a good appearance and smooth surface without burrs. And it has the high temperature resistance, good corrosion resistance, and it is not easy to rust. If you need this ADSS suspension unit, please feel free to contact us. All our products are high quality, so please trust us as much as possible.
Item No.: HJ-TS001
Material: Galvanized Steel Wire
Company Profile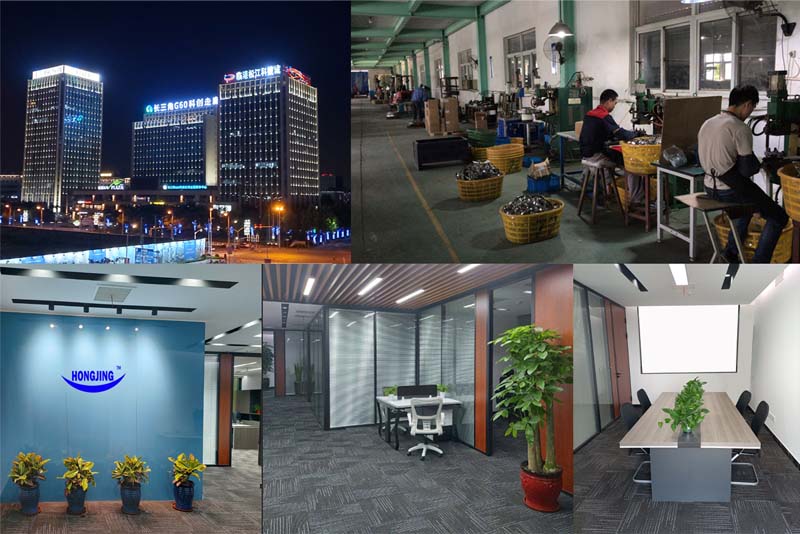 Certification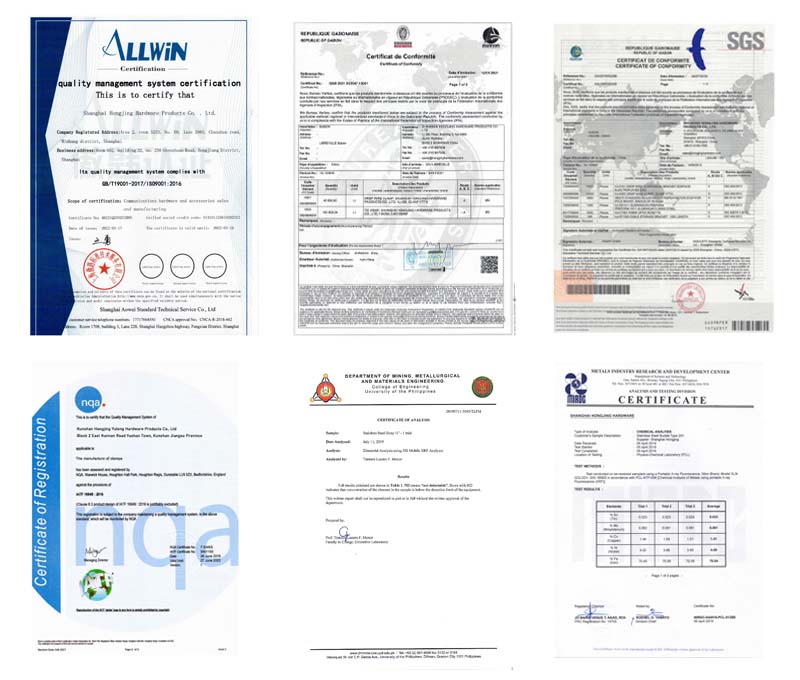 Hongjing Hardware is an ISO9001 certificated manufacturer. Our company main products are the stainless steel strapping produtcs and OEM metal hardware products. Recently, we focus on the field of fiber optic boxes and FTTH accessories. We can provide different third party inspection certificates, such as SGS, BV or COC.
Packing and Shipping
We have some rich experience of packing and container loading. We can provide a suitable package for different products. The outer package is available with pallet and wooden case. It's according to the product weight. Experienced container staff can use the space rationally of the container, which can save your transportation costs.